Talking to Armor Express about the Revolution Plus Carrier
We had a chance to talk to Adam from Armor Express about their new Revolution Plus armor carrier at the SHOT Show.  He give a brief overview then Paul asks him a few questions about the care of the carrier.
Armor Express Revolution Plus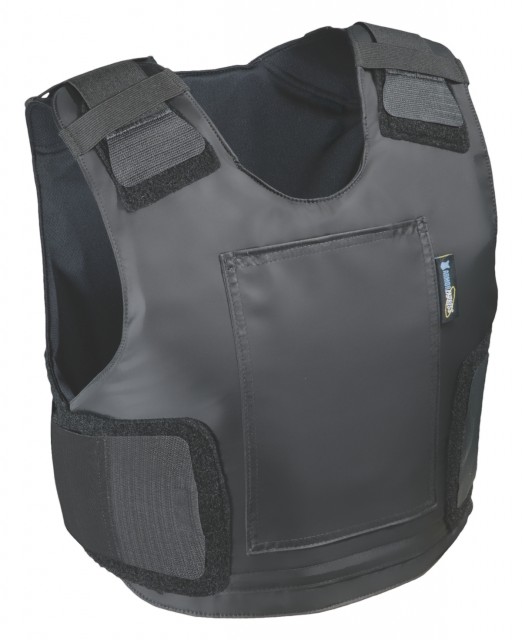 Armor Express Revolution Concealable Body Armor Carrier
NEW – The Revolution Plus carrier comes with proven SCENT-LOK® odor control liner.
Lightweight microfiber outer shell
Anti-microbial inner lining is moisture wicking, fast drying and odor absorbing
Microfiber "wearstrip" creates greater durability
Shoulder epaulets hold carrier in place
Front plate pocket
8 Points of adjustment
4″ Removable side elastic straps – Velcro(r) closure
2″ Removable elastic shoulder straps – Velcro(r) closure
Interior suspension system to stabilize ballistic pad
Tapered lower front corners for better fit
Zippered bottom closure
Available in both male and structured female
The Revolution™ is AE's top of the line concealable carrier system. Loaded with new features, the Revolution™ sets the mark for superior design with attention to detail, while offering maximum comfort, breathability and durability.
The shoulder area now offers 3mm thick Breathe-O-Prene® padding. The low profile padding is porous in nature allowing warm moisture laden air to pass through as it cushions the area thus helping to relieve any potential discomfort.
The Revolution™ utilizes a superior Microfiber Nylon for its exterior shell material. The slightly denser material results in greater durability and longevity. It is also water repellent and anti-static treated. The inner lining consists of Breeze Knit™, a moisture wicking, antimicrobial material that provides evaporative cooling.
The newly contoured hook and loop attachments give the Revolution™ a sleek, streamlined look. The new Easy Grip Side Straps™ (patent pending) feature a two-finger grab point allowing users to easily disconnect the strap for donning and doffing. These straps also showcase a new zigzag stitch where the hook transitions into the elastic. This addition results in a very smooth strap with exceptional strength, again demonstrating our unwavering attention to detail.
The Revolution™ also offers the microfiber Wearstrip™ on the lower inside lining of the carrier and an inner suspension system. This Wearstrip™ helps to prevent holes from forming along the bottom edge of the carrier as abrasion commonly occurs from the carrier rubbing against the Officer's duty belt. The inner suspension system works to hold the protective panels in place and prevent them from sagging.
Dual plate pockets are located on the front of the carrier allowing for a 5"x8" or 7"x10" insert to be added offering more protection.
The Revolution™ is available in both male and structured female princess cut designs.