EOTech X320 Thermal Imager Now In Stock!
4/29/2014 – We just received our first shipment of the EOTech X320 Thermal Imagers and have it ready to ship.  Our supply is limited, so be sure to order it soon!
EOTech X320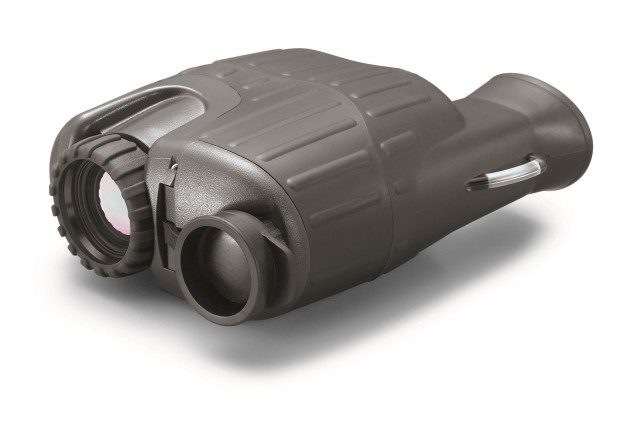 EOTech X320 Features
30 Hz frame rate
9 Hz model available
Detect human activity up to 800 yards away
2x, 3x or 4x zoom
White hot, black hot and 3 color modes
Temperature measurement & cross hair enabled via supplied software CD
Survives accidental drops and submersion
Pocket-sized, weighing only 13 ounces (381 grams)
Up to 6 hours runtime with two user-replaceable AA lithium batteries*
Rugged design with integral rubber eye cup – 3-Year Warranty
Tripod mount (1/4 – 20 thread)
The EOTech X320 Includes
USB Cable
User Interface Soft ware
Lens Cloth
Neck/Wrist Straps
User Manual
AA Batteries*
At the 2014 SHOT Show, we interviewed Amy Miller about the new EOTech X320 Thermal Imager. We also attempted to look through the viewer with our GoPro camera (slightly unsuccessful).