Surefire 4000 lumen Annihilator, 800 lumen P3X Fury and new X300 / X400 IR – 2013 SHOT Show
Surefire has announced their flashlight and weaponlight lineup for the 2013 SHOT Show and it has some incredible lights.  The list includes a 4000 lumen rechargeable flashlight, IR versions of the X300 and X400 and weaponlight version of the P2X Fury and a new 800 lumen P3X Fury.  Just don't get too excited yet though, as many of the flashlights they announced at the 2012 SHOT Show still haven't shipped yet.
Surefire Annihilator Flashlight – 4000 Lumens
Yes, you read that right.  The Surefire Annihilator comes in at 4000 lumens.  It will feature a rechargeable system with variable output to save on the battery draw when the blinding light is not needed.

Surefire E2D LED Defender Ultra Flashlight – 500 Lumens
A redesign of the E2D Defender, this Ultra version increases the lumens from 200 up to 500 with dual output.
Surefire P3X Fury Flashlight – 800 Lumens
One of our best selling flashlights of 2012 was the Surefire P2X Fury.  Building on the success of the 600 lumen P2X Fury, the P3X Fury boasts 800 lumens!  This should be a great flashlight.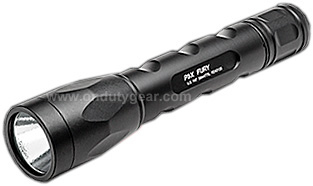 Surefire P2X Fury Weaponlight Kit – 600 Lumens
Now here is a great idea.  Take one of the best flashlights of 2012 and turn it into a weaponlight.  600 lumens and it can still be removed and used as a handheld model.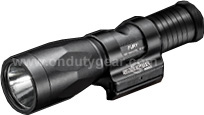 Surefire P3X Fury Weaponlight Kit – 800 Lumens
Just like the P2X Fury version, but featuring their new P3X Fury at 800 lumens!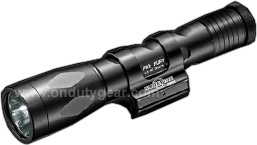 Surefire BSF Shotgun Forend – 200 or 500 Lumens
Completely redesigned, the BSF Shotgun Forend features an ultra-high, dual output mode LED that can hit up to 500 lumens.
Surefire X300 V IR LED Weaponlight – 150 Lumens
Building upon their X300, this weaponlight will feature a white light or IR light mode.

Surefire X400 V IR Laser LED Weaponlight – 150 Lumens
Featuring a 150 lumen white light and a IR laser sight, the Surefire X400V-IR has a lot going for it.  This could be why the X400-IR from the 2012 SHOT Show was never released.