Battlelink GPS Lower Weapon Mount by Mission First Tactical – 2013 SHOT Show
Mission First Tactical has come out with a new lower mount to fit a Garmin 401 GPS unit, that enables you to monitor your GPS location while maintaining weapon retention.  On Duty Gear is a full line dealer for Mission First Tactical, and we will be visiting them at the SHOT Show to get more information on this new item.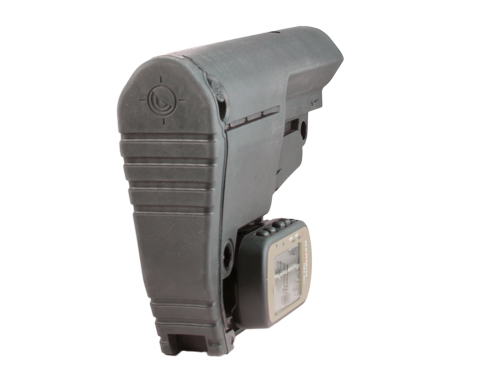 Mission First Tactical Battlelink Mount
The Battlelink 401 Lower Mount (B401LM) mounts to MFT's Battlelink Utility stock (BUS). This mount provides operators the ability to utilize their Garmin 401's to visualize location, positioning, and rally points in "real time" presentation while maintaining weapon retention. Operators hands maintain position with weapon retained in the direction of threat while accessing the GPS. Securely mounted to the stock which decreases the chances of loosing valuable battlefield location data and is one less piece of equipment to keep track of. The 401 will be much easier to monitor because it's attached to a larger serialized controlled item, the weapon. Two (2) tool-less stainless steel mounting screws allow the operator to quickly and easily access the batteries or remove the 401 while in the field. Garmin supplied Philips head screws can be utilized, design allows for ambidextrous mounting options. Manufactured out of 6061 T651 aluminum, the kit includes two stainless steel tool-less 401 mounting screws and a foam pad that eliminates all undesirable rattle. 1 ounce and made in the USA.
B401LM Features and Functions:
• Designed to use with the Garmin 401
• Ambidextrous Mounting Option
• Designed for use with Battlelink Stock Series
• (2) Stainless Steel no tool required screws provided.