Code Red RHP Plus Electronic Hearing Protection Earmuff – Gift Idea #21
For our 21st gift idea, we have a great one for the shooting range.  The Code Red RHP Plus is a set of shooting earmuffs that have a built in microphone that lets normal sounds come through while blocking loud sounds to protect your ears.  They also feature an audio port that allows you to connect it to your cell phone, iPod or any MP3 player.  These earmuffs by Code Red make an excellent gift for anybody who frequents a shooting range!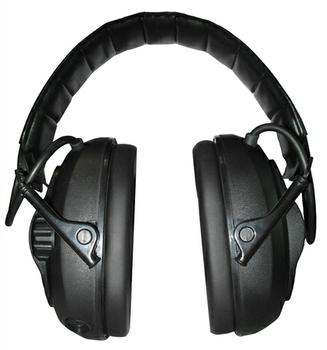 Code Red RHP Plus
Compact electronic hearing protection earmuffs at an affordable price. Perfect for the shooters.Automaticaly compresses harmful impulse and continuous noise while still allowing normal sounds to be heard without clipping or cutting. Independent volume controls for each microphone. Audio port to connect MP3 player or cell phone, Cord included. Uses 2 standard AAA batteries which are not included. Adjustable headband provides extra comfort. Collapses for easy storage.
On Duty Gear's 25 Gift Ideas for Christmas
As part of our 25 Gift Ideas for Christmas promotion, we are going to be posting a new gift idea for your favorite police officer, fire fighter, EMT or military service member each day starting from Black Friday (November 23rd) through December 17th