Gould and Goodrich 702-1 Wallet Holster – Christmas Gift Idea #20
For our 20th gift idea, we have a new item that was just released by Gould and Goodrich.  Their 702 wallet holster is a great item for anybody who likes to carry a smaller weapon.  The wallet holster's main purpose is to reduce the weapon's profile, allowing you to carry it discreetly in your pocket.  This new item makes a great gift!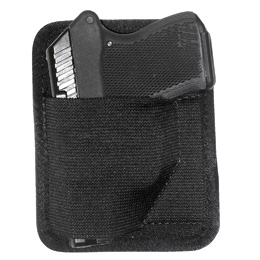 Gould and Goodrich Wallet Holster
Versatile, affordable, and durable. Constructed of 10 lb. foam and nylon with an elastic retention band. Removes the profile of the weapon in your pocket.
On Duty Gear's 25 Gift Ideas for Christmas
As part of our 25 Gift Ideas for Christmas promotion, we are going to be posting a new gift idea for your favorite police officer, fire fighter, EMT or military service member each day starting from Black Friday (November 23rd) through December 17th