Terralux TT-Series Flashlights from the 2013 SHOT Show
Terralux announced their new impressive new TT series of tactical flashlights at the SHOT Show.  CNC-machined from aircraft-grade 6061 aluminum, the TT series sports a Type III hard-coat anodize for long-lasting protection. Built to the demanding needs of military and law enforcement users, the TT is designed for hard-use and always-ready durability.
The TT-line of lights features a unique design that allows the user to access a separate, dedicated strobe switch. This ergonomically designed button allows the strobe to be quickly deployed in a dynamic critical incident, when time and fine motor skills are at a minimum. The disorientation from the variable- frequency strobe can buy users the critical seconds necessary to get away from an attacker.
We currently have the TT-1, TT-4 and TT-5 ready to ship and expect the TT-2 and TT-3 in shortly and will be adding them all to our site by the end of the week.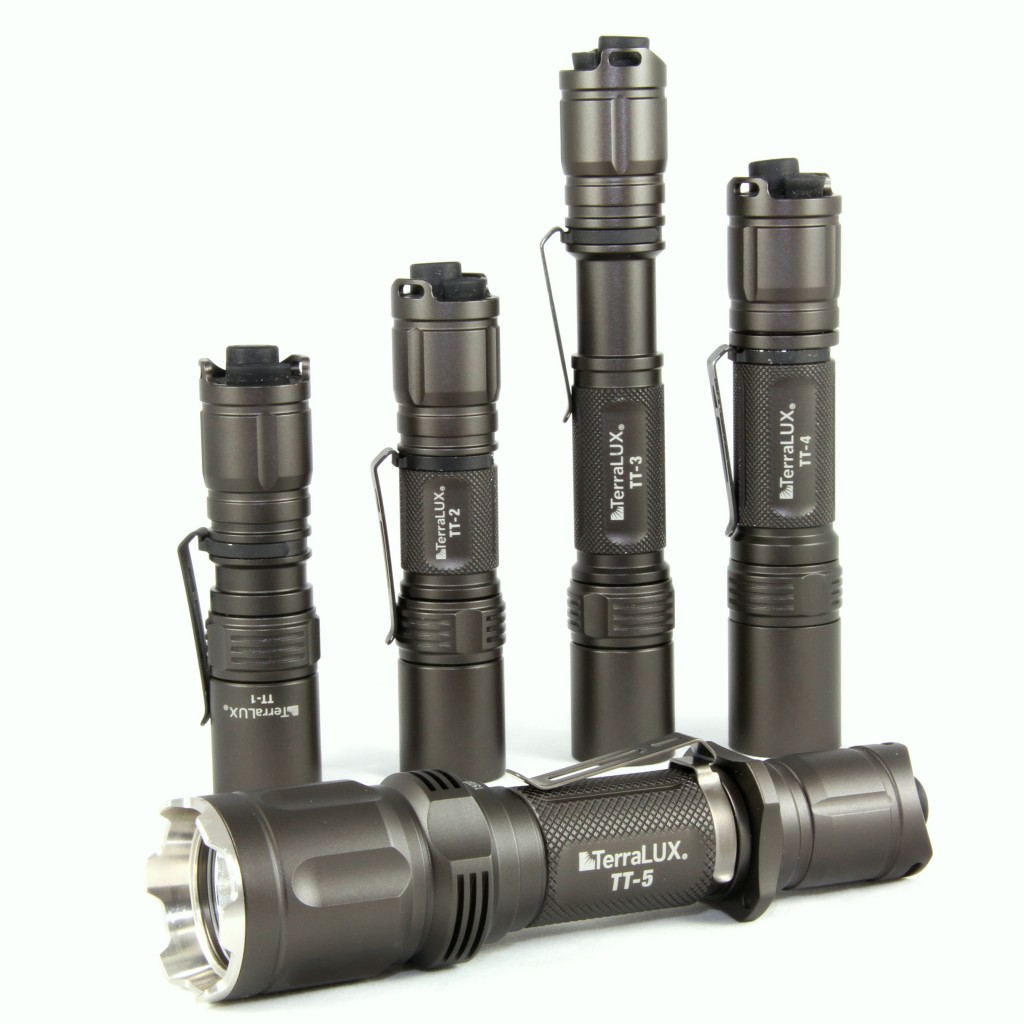 Terralux 28054 TT-1 250 Lumen Flashlight
250 ANSI lumen Cree Gen 2 XL-G LED
High power – 250 lumens for 1.2 hours of runtime
Medium – 60 lumens for 4 hours
Low – 4 lumens 70 hours
Strobe – 250 lumens 2 hours
IPx8 water-proof for 4 hours at 2 meters depth
Tempered glass lens with precision micro-textured reflector
Removable crenelated strike bezel and grip ring
Multi-function dual switch tail-cap with direct strobe access for single-hand operation
Impact tested to 1.5 meters
MSRP $104.99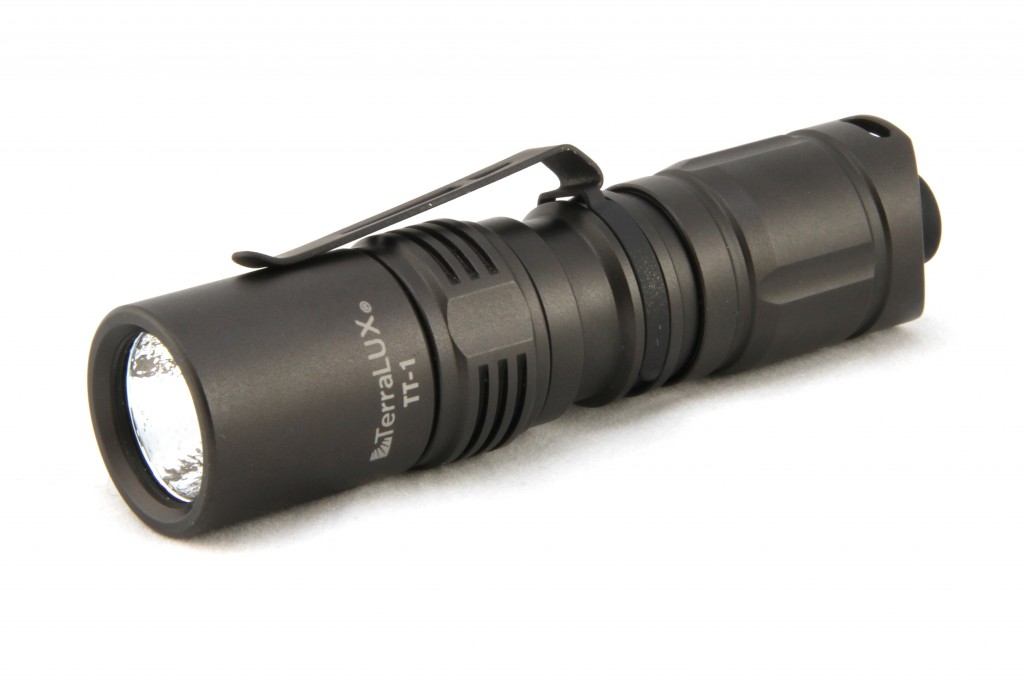 Terralux 28626 TT-2 115 Lumen Flashlight
115 ANSI lumen Cree Gen 2 XP-G LED
High power – 115 lumens for 1.5 hours of runtime
Medium – 30 lumens for 6 hours
Low – 4 lumens 50 hours
Strobe – 115 lumens 2 hours
IPx8 water-proof for 4 hours at 2 meters depth
Tempered glass lens with precision micro-textured reflector
Multi-function dual switch tail-cap with direct strobe access for single-hand operation
Impact tested to 1.5 meters
MSRP $82.49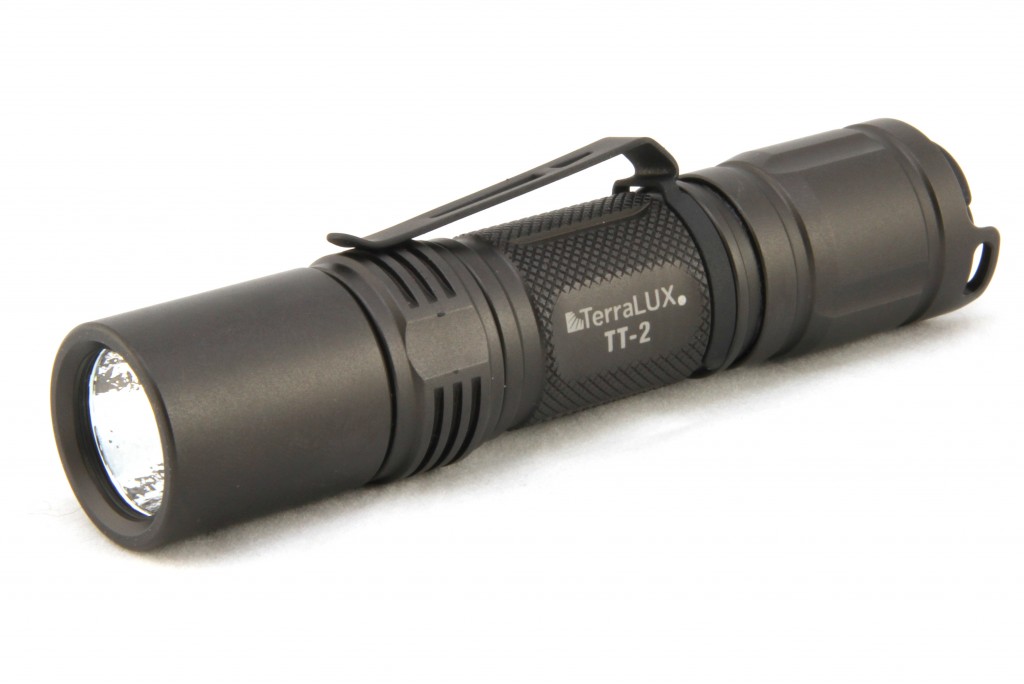 Terralux 28627 TT-3 250 Lumen Flashlight
250 ANSI lumen Cree Gen 2 XP-G LED
High power – 250 lumens for 1.3 hours of runtime
Medium – 60 lumens for 8 hours
Low – 4 lumens 250 hours
Strobe – 250 lumens 3 hours
IPx8 water-proof for 4 hours at 2 meters depth
Tempered glass lens with precision micro-textured reflector
Multi-function dual switch tail-cap with direct strobe access for single-hand operation
Impact tested to 1.5 meters
MSRP $109.99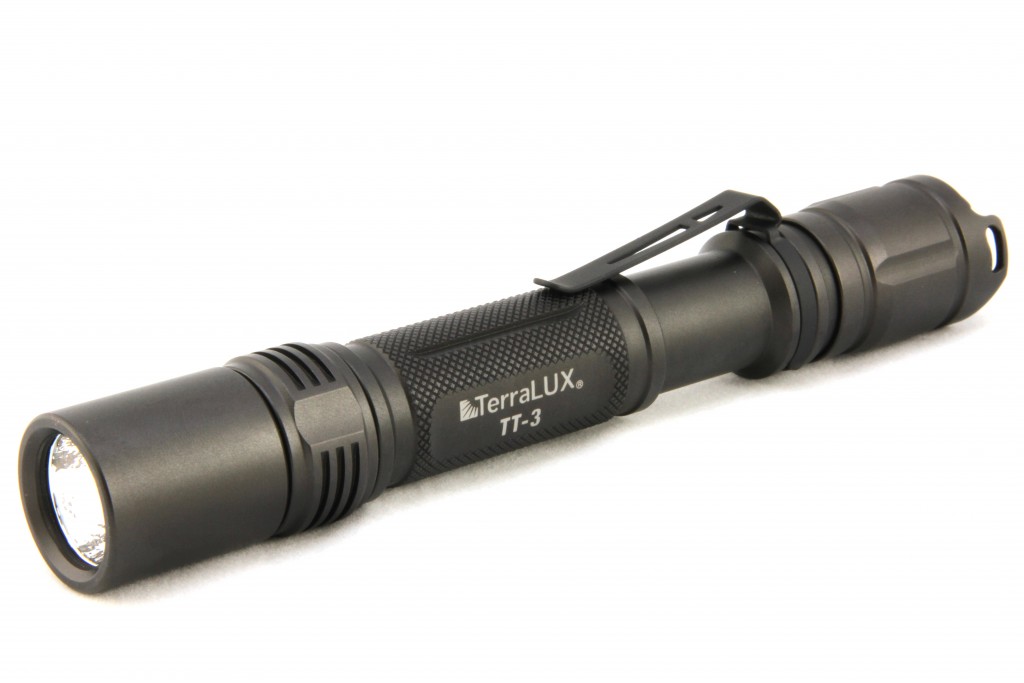 Terralux 28074 TT-4 520 Lumen Flashlight
520 ANSI lumen Cree XM-L LED
High power – 520 lumens for 2.5 hours of runtime
Medium – 150 lumens for 7.3 hours
Low – 10 lumens 295 hours
Strobe – 520 lumens 4.6 hours
IPx8 water-proof for 4 hours at 2 meters depth
Tempered glass lens with precision micro-textured reflector
Multi-function dual switch tail-cap with direct strobe access for single-hand operation
Impact tested to 1.5 meters
MSRP $114.99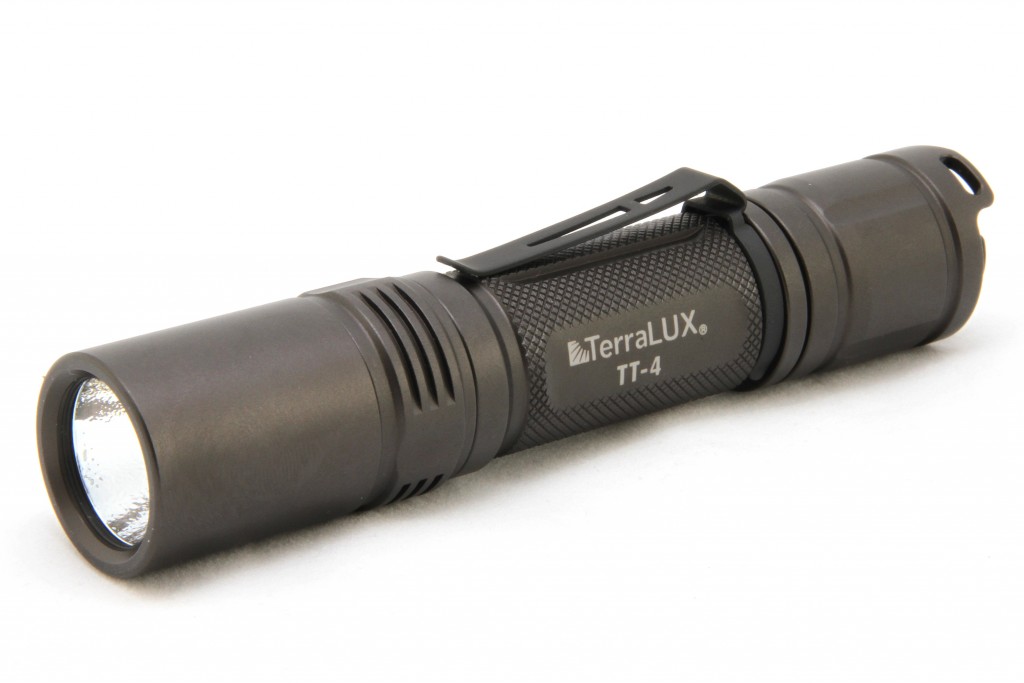 Terralux 28073 TT-5 650 Lumen Flashlight
650 ANSI lumen Cree XM-L LED
High power – 650 lumens for 2.7 hours of runtime
Medium – 150 lumens for 7.3 hours
Low – 10 lumens 295 hours
Strobe – 650 lumens 4.4 hours
IPx8 water-proof for 4 hours at 2 meters depth
Tempered glass lens with precision micro-textured reflector
Removable crenelated strike bezel and grip ring
Multi-function dual switch tail-cap with direct strobe access for single-hand operation
Impact tested to 1.5 meters
MSRP $139.99