Tactical Electronics coming out with an Under Door Camera – 2013 SHOT Show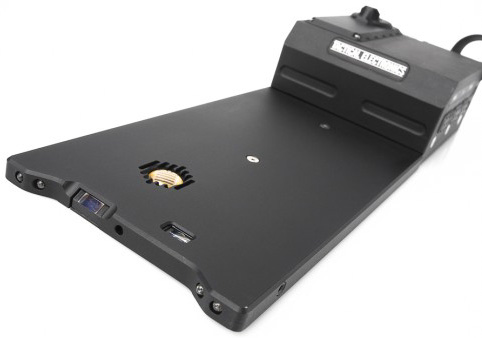 Tactical Electonics, who we featured last year with their RAPTR remote surveillance helicopter at the 2012 SHOT Show, is looking to make a splash again at the 2013 SHOT Show.  Called the Under Door Camera Pro, this unit can be slid under a door and features two cameras and can stream the video to either a hand held unit or a wrist mounted unit (yea, like James Bond).    You can also deploy the unit with a 20 foot telescoping pole with magnetic release.
The Under Door Camera Pro increases the visual access available to special operations and tactical teams when inspecting unsecure rooms and barricaded areas. When inserted under a door the 2-camera system allows operators to inspect both the interior of a room and the interior side of the door. Real-time video is transmitted to a wireless PRO Monitor and with one button allows you to switch from forward and upward camera views. The new PRO Monitors are available in a Handheld or Wrist Mounted version.
We will make sure we get some more information about this when we see them at the SHOT Show.