Winners of the Blauer ArmorSkin T-Shirt Giveaway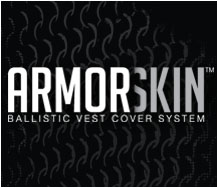 Earlier this month we held a contest to give away five Blauer ArmorSkin t-shirts.  Yesterday the contest concluded and the five winners have been chosen at random.
Congratulations to these winners:
Angela Behlen
Ryan Ravitz
Stephen Riches
Shirley Hicks
Stefanie Elysse Hurtado
To the winners, we will be sending you an email shortly with your size preference and shipping location.  Thank you to everybody who entered!