Under Armour Venom Boots and UA Venom Low Shoes
Our Under Armour rep just came in for a visit and brought some samples of the new UA Venom and Venom Low shoes.  They are based on the Under Armour Valsetz that came out last year, but redesigned and rebranded as the Venom with a lower fit and sleeker style.  They both use the UA Spine technology from Under Armour which provides a heavily supported 'spine' across the bottom of the shoe which allows the shoe to twist and move without sacrificing stability.  We were really impressed with the UA Spine samples that we saw.
The Under Armour Venom features an Ortholite sock liner, Under Armour's exclusive UA Spine technology, a lightweight design with superior protection and aggressive tread to provide superior grip without holding rocks or mud.
Here are some pictures we shot of the Under Armor Venom shoes:
Under Armor Venom Boots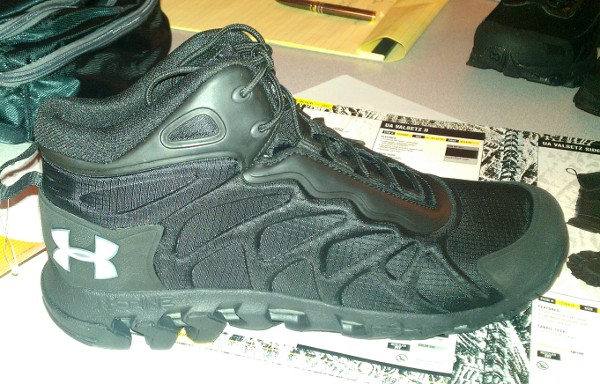 Under Armour Venom Low Shoes