New Leatherman Rebar, Z-Rex and OHT Pics and Video – 2012 SHOT Show
Leatherman is releasing the new Rebar Multi-Tool, the Leatherman Z-Rex knife and the OHT (one hand tool) at the 2012 SHOT Show.  The Rebar is estimated to ship in April and the OHT in September.
Update 1/20: we just got some new pics… take a look here: Rebar, Z-Rex and OHT Pics
Video of Rebar Multi-Tool, Z-Rex and OHT
The Leatherman Rebar will feature butteryfly pliers, hard wire cutters, replaceable wire cutters, a double sided file, three screwdrivers, a flat blade, a serrated blade, a bottle opener, wire stripper, wood saw and a lanyard ring.
Pictures of the Leatherman Rebar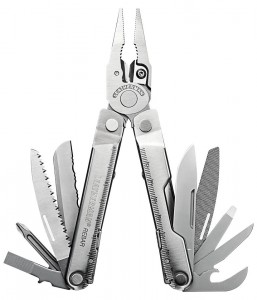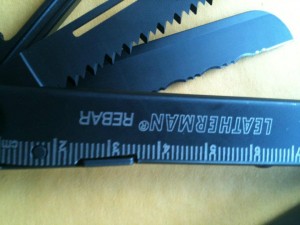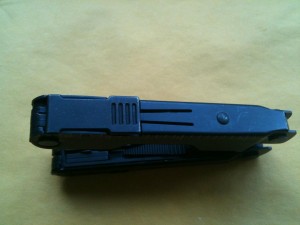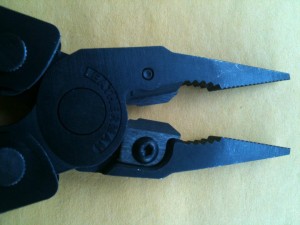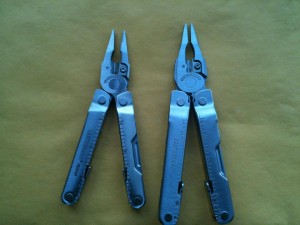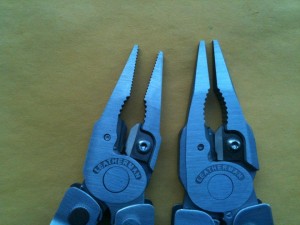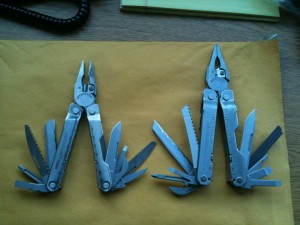 We will update you with more information on the Leatherman Rebar, Leatherman Z-Rex and the Leatherman OHT as we get it.
Update 4:52PM Eastern: Just got a pic of the Leatherman OHT… we should have a video soon.
Pictures of the Leatherman OHT