Tactical Electronics K-9 Real-Time Video System at the 2013 SHOT Show
Here is a great item we heard about before the SHOT Show, but finally got to see when we visited the guys at Tactical Electronics.  This company continues to come out with incredible products.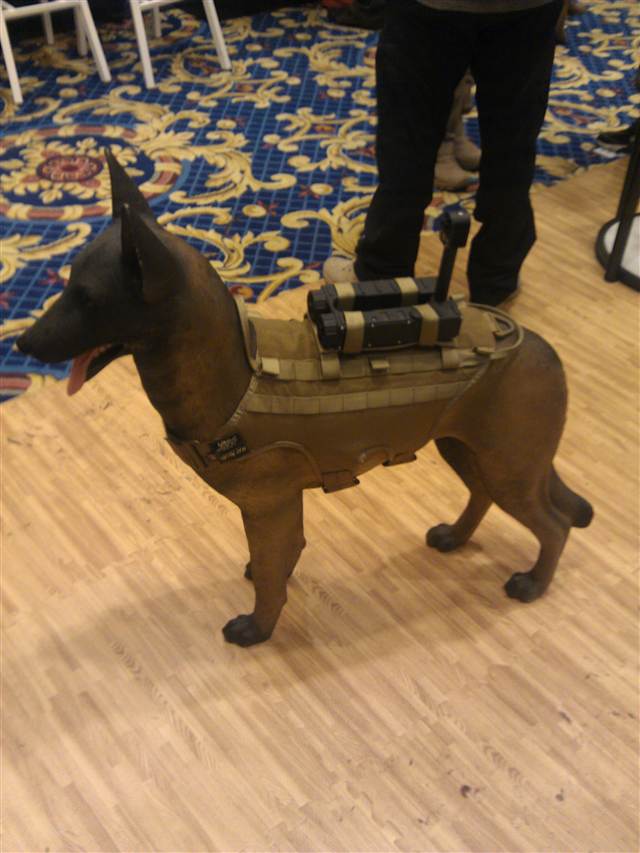 Mounted directly to the back of a dog, the K-9MC4 camera system is designed to transmit real-time video back to the handler. An internal DVR records audio and video directly to an SD card for post operation review and archiving. The K-9MC4 also features a light sensitive camera and high output IR illuminator to provide enhanced vision in low light environments.