Streamlight DS LED HL, TLR-1 HL and More from the 2013 SHOT Show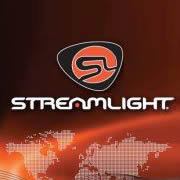 We have some more information on their HL Series lights and some of the other new products they are displaying at the 2013 SHOT Show.  Streamlight is making an extremely strong showing at the SHOT Show and we are excited about their 2013 product line coming out.  Here is what we have so far:
Streamlight DS LED HL
The Streamlight DS LED HL is an upgraded version of their DS LED which will feature the same dual-switch functionality of the standard version but with an upgraded light output of 640 lumens.  It will also feature a standard sized head, unlike the oversized HP line.
Streamlight TLR-1 HL and TLR-2 HL
Both weaponlights will feature a 630 lumen wide beam patter, with the TLR-2 also coming with a laser.  Both will feature a standard sized head and will fit almost any weapon that the standard TLR series will fit.  They will run off a standard lithium 123A battery and have around a 1.25 hour runtime (without the laser).
Streamlight TLR-2G Weaponlight
You guessed it…the G stands for Green!  Now with a green laser for easy visibility during daylight conditions, 200 Lumens and unlike SureFire, we're sure it's actually going to come out!
Streamlight TLR-1 Game Spotter
The TLR-1 Game Spotter-based on the TLR-1 HP, but it now has a 150 Lumen Green LED Beam to see at a distance while preserving night vision and minimize the spooking of the outdoor critters.
Streamlight Strion LED HL Rechargeable
Going along with the new HL line, they are going to be coming out with a 500 lumen Strion with a battery that is rechargeable up to 1000 times.
Existing Streamlight flashlights that will be upgraded:
Streamlight DS LED HP – 3 modes: 350 lumens high, 175 lumens medium and 85 lumens low
Streamlight TLR-1 and TLR-2 Standard – Will be 300 lumens
Streamlight LED HP and the Stinger DS LED will also receive upgrades
Streamlight Flashlight Holders
With all of the new variations and upgrades, Streamlight will be coming out with a set of holders custom fit for their entire flashlight line.