Code Red Silent Jr. Earpiece Pack – Christmas Gift Idea #14
For our 14th gift idea of Christmas, we have the the Silent Jr. by Code Red.  The Silent Jr. is a great earpiece set for any officer that uses a radio regularly and comes in three styles with either a 2.5mm, 3.5mm plug or a 2.5mm with acoustic tube.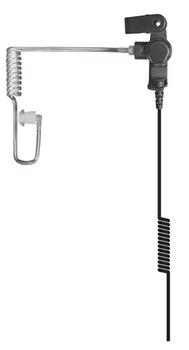 Price at On Duty Gear: $38.99
Price through 12/10/2012: $34.99
Code Red Silent Jr.
Value Earpiece Pack with Silent Jr, RACT, RET, Ear Mold MR/ML, and 2 Easy Shape Foam Ear Buds.
Radio Compatibility:
Connects to any microphone head with a 2.5mm or 3.5mm plug. Typically Motorola Speaker Microphones.
On Duty Gear's 25 Gift Ideas for Christmas
As part of our 25 Gift Ideas for Christmas promotion, we are going to be posting a new gift idea for your favorite police officer, fire fighter, EMT or military service member each day starting from Black Friday (November 23rd) through December 17th.