Blauer ArmorSkin Tac-Vest – coming this spring
We just got word from Blauer that they are coming out with a new Tac-Vest ArmorSkin.  The 8375 is fully integrated with MOLLE webbing on the front and back, non-skid shoulder material for rifle retention, side mesh panels and a mic clip.  The Tac-Vest has all of the standard ArmorSkin features and fits most brands of ballistic armor.  It is expected to be available in spring of 2015 in navy blue and black.

Armorskin 8375 TAC-Vest Features:
Front and back MOLLE system
Non skid material over shoulder for rifle retention
MOLLE system strip at shoulder for mic clip
Two rows of hook and loop tape to attach ID panels and patches
Two on seam chest pockets
Side mesh panels for breathability
Bound hem with abrasion resistant nylon material
Internal mesh lining to fit most brands of ballistic armor
Double elasticized cord and velcro to secure radio stored in chest pocket
Internal suspender holders for optional Suspension System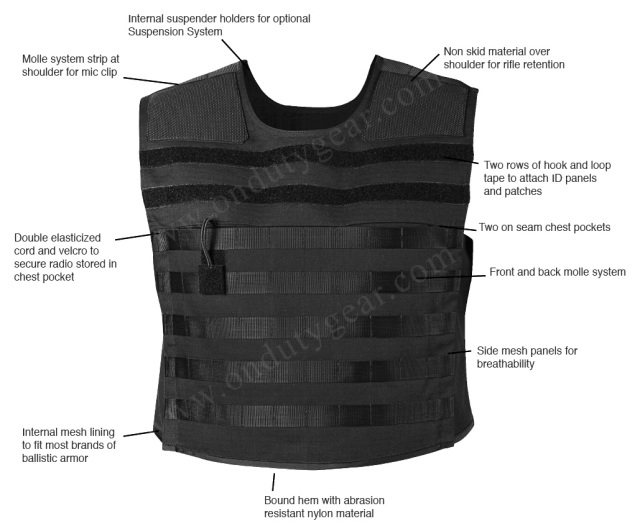 Earlier this year Blauer tweeted about the Tac-Vest while doing a fit test.  This was the last we heard of the Tac-Vest until recently when we got the information posted above.  The release date for the ArmorSkin 8375 has been pushed back from winter to spring since the tweet.