Bella at our new Clinton Township, MI store in her Armor Express K-9 Vest
Bella is our K-9 awareness dog here at On Duty Gear.  Today she stopped into our new Clinton Township store for a surprise inspection wearing her custom fit K-9 carrier by Armor Express.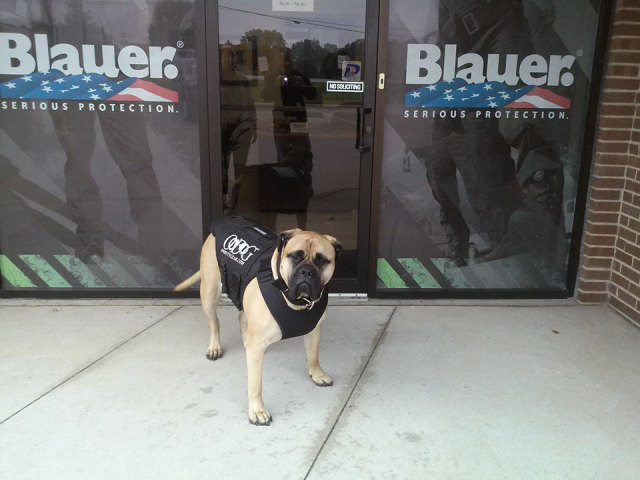 She started off strong, cruising though the checkout area and posing by the boot display… which then led to her finding a few nice spots to lay down.