Armor Express debuts new AMH-2 Helmets, Foam Encapsulated Armor and more at the 2017 SHOT Show
Armor Express: Armor Express once again is ramping up their game; putting pressure on the one company above them that stands in the way to their rightful place at the top of the industry. This year, they launched a brand new line of shields, helmets and plates. In addition, they launched a new color for their overt carriers-Midnight/LAPD Navy along with matching MOLLE Pouches!
I was given an up close introduction to the new AMH-2 helmet, which Armor Express is now producing in partnership with Busch Helmets. In the AMH-2, Armor Express will be offering more head protection than any other manufacturer has ever been able to offer. They have gone out to seek helmet testing above and beyond anything the NIJ can offer; the vaunted VPAM Certification. Not only did they pass the test, they blew it completely out of the water! Along with the helmet, which comes equipped with rails as a standard, there are several available easy-on/easy-off accessories.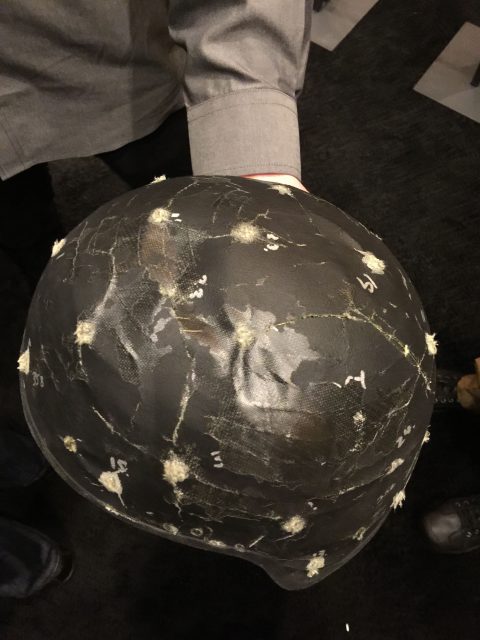 Next up is a major upgrade to the Ara-Shock ICW Plate. Formerly coated with a line-x style coating, Armor Express now uses a foam encapsulation procedure to make an already lightweight plate even lighter! At just 4 ounces, it is easily the lightest level IIIA in-conjunction plate on the market. Plus, as an added bonus, the new procedure puts additional flexibility back into the plate, taking this great piece to a new level of comfort.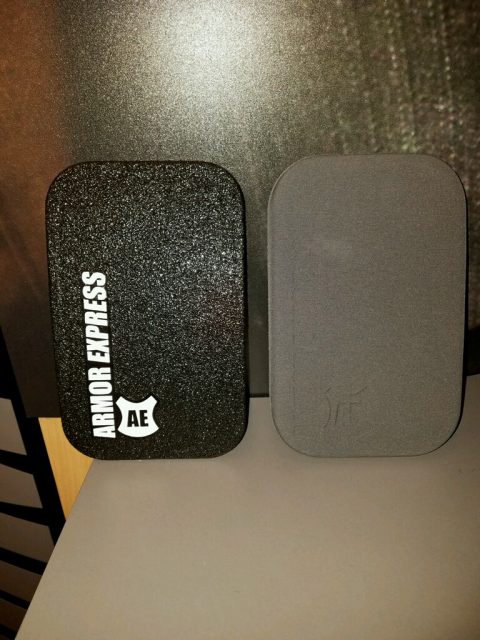 If there is one area that was in dire need of improvement, it was their shields. Armor Express has mended that by showing that they too can be a major player in the shield market with the launch of the LightHawk line of shields. One thing immediately apparently is the new, expansive viewport, which allows for a much fuller field of view. The new handle/carry system adds a new level of comfort and manageability, which reduces fatigue. All that coupled with the incorporation of the LED light (optional) is simply brilliant. The M1 (Level IIIA with new shape and several size configurations), the S1 (Level IIIA comes in time tested rectangular shape with several available sizes) and the R1 (Level III+ comes in 2 sizes and new shape allows use of handgun or long gun) can cover any need while giving the user the shield manageability they long for. As a bonus, the reverse sides (interiors) are covered with a soft Velcro, which will allow for mounting of mirrors, entry tools and the ability to have additional equipment easily at hand.
Unparalleled protection, which is something we have come to expect from Armor Express. See photos for details, and contact On Duty Gear for more information.