Quiqlite X Clip-On LED Light, USB Rechargeable – Christmas Gift Idea #18
For our 18th gift idea, we have the USB Rechargeable Clip-On light by Quiqlite. The Quiqlite X clips on to any uniform shirt pocket to provide a hands-free light solution, and can be recharged from any USB power source. A great gift for any police officer.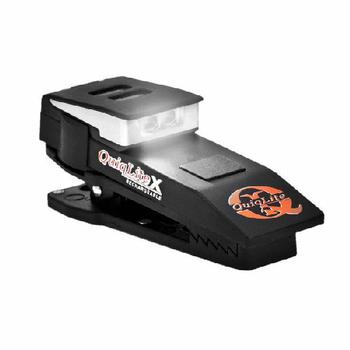 On Duty Gear Price: $33.99
Price through 12/13/2012: $29.99
Quiqlite X USB
The world's smallest, brightest USB rechargeable, hands free concealed L.E.D. light source for your uniform shirt pocket!
USB RECHARGEABLE LITHIUM BATTERY
20 To 150 Lumens
Dual Switch Technology
Independent L.E.D. Activation
Safety Strobe
10 Minute Auto-off Timer
180 Degree Adjustable Light Arm
360 Degree Rotating Removable
Magnetic Clip