Pictures from our EOTech Demo Day Live Fire Demonstration
On October 9th we teamed up with EOTech to give a live fire demonstration of their night vision and thermal vision units using the indoor range at the Kent County Sheriff's Office.  We were able to demo both the weapons mounted and hand held units with EOTech on hand to answer any questions.
We plan on doing this again in the spring.  If your agency is interested in attending, contact Paul Riddell at paul@ondutygear.com.
Here are a few pictures from EOTech Demo Day: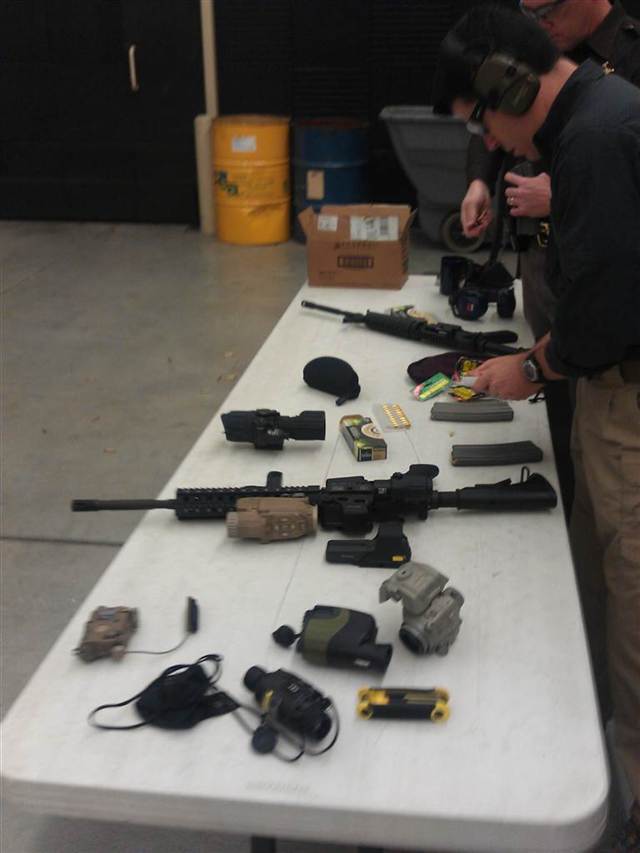 On the table in range is an EOTech MTM, X200XP, 512 holographic sight, ITPIAL. Mounted on the gun is the EOTech HHS1 hybrid kit w/EXPS3-4 and a CNVD-T.  Between the 512 and the X200XP is a prototype of what is believed to be the first piece of equipment that the US Government may give the coveted "Gen-IV" designator to. Although unnamed, it combines both thermal and night vision capabilities into one unit that will be helmet mountable. It is an absolutely incredible piece. The last piece on the table, in front of the box of shells, is an M2124 weapons mounted night vision piece compatible with standard day optic sights.
EOTech HHS I Hybrid Kit with EOTech EXPS3-4 Holographic Sight and G33.STS Magnifier and CNVD-T also showing M2124 and 512.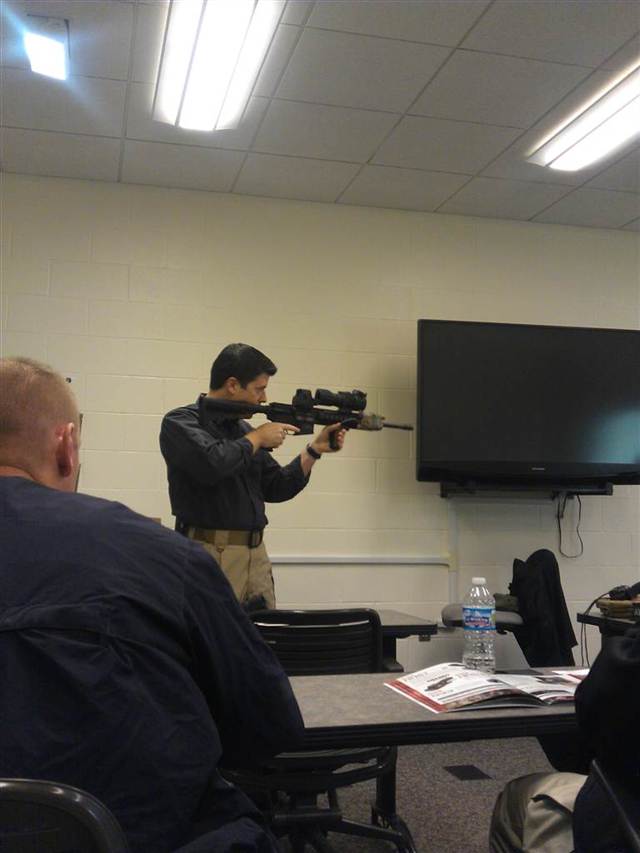 Flat top rifle with the EOTech EXPS holographic sight, the EOTechM2124,and the EOTech ITPIAL.