New Assault Throat Microphone by Code Red Headsets
Code Red just sent us some information on a new assault throat microphone that they are releasing.  This new mic has a modular design which allows the operator to run the cord through the shoulder strap on a vest or attached to a molle strap. The radio connector can be easily replaced if the agency changes radio models.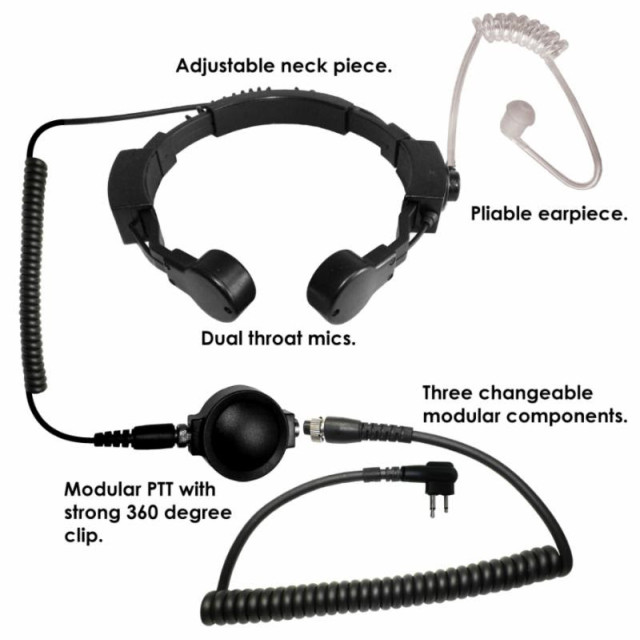 The Assault throat mic has interchangeable connector cables that can be used between the most popular radio brands out there. The modular throat mic design is popular with tactical, warrant and gang teams. Also great for any high noise area such as concerts and races.  Connectors will be available for all of the popular public safety radios. Heavy duty push-to-talk with a metal reinforced swivel clip located on back of the military PTT.