Follow On Duty Gear for 2014 SHOT Show Updates
The 2014 SHOT Show starts next week and On Duty Gear is sending two of our guys to Las Vegas with upgraded video equipment to cover it.  Throughout the show we will be tweeting updates, posting videos and keeping all of our feeds updated with breaking news on the newest products.
Follow us for SHOT Show updates: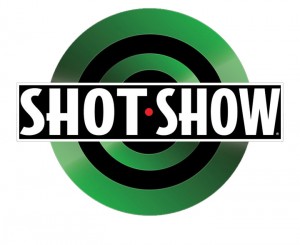 On Duty Gear Blog: ondutygear.com/blog
Facebook: facebook.com/ondutygear
Google+: plus.google.com/+Ondutygear
Twitter: twitter.com/ondutygear
YouTube: youtube.com/wwwondutygearcom
Pinterest: pinterest.com/ondutygear
Tumblr: ondutygear.tumblr.com
RSS Feed: feeds.feedburner.com/ondutygear
2014 SHOT Show Schedule:
January 13th – Media Range Day
January 14-17th – SHOT Show
About the SHOT Show:
The SHOT Show is the largest trade show in the world for the Shooting, Police, Tactical and Hunting industries.  With over 12 miles of aisles and 1600 vendors, the SHOT Show is where all of the major vendors in our industry release their new products.  Last year, the SHOT Show had 61,017 attendees and we saw the unveiling of some great products by SIG, Glock, Streamlight, SureFire, EOTech, Under Armour Tactical, Gould & Goodrich and more.
The SHOT Show takes place at the Sands Expo and Convention Center in Las Vegas, Nevada.
Fun facts about the SHOT Show:
Image from: www.shotshowblog.com/infographic-how-big-is-the-shot-show/