Since we're on the Zombie item kick, word at SHOT Show is that Hogue Grips is coming out with a new Zombie themed line called Hogue Zombie-X.  Supposedly it will feature Zombie-X Grips, Stocks and accessories.
Here is a pic of one of the Zombie-X grips: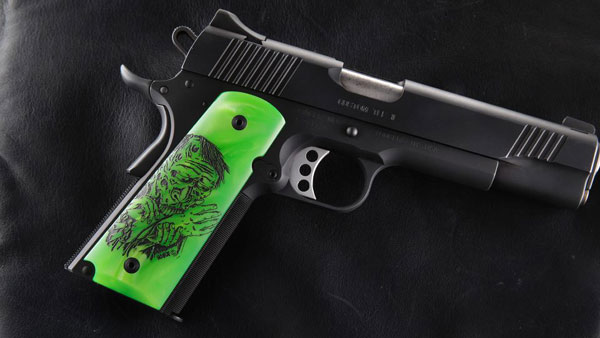 Hopefully Hogue has a Zombie-X dark version…
Update 3:46PM Eastern – The color shown is called Pearlized Zombie Green.  Since the green color has a name, there is hope for a darker Zombie-X grip.  Either way it is a cool item.